______________________________________________________________
"Nettes Ambiente, und tolle Musik. Ein schöner Einstand für die Hauskonzerte, wenn sie zur fixen Einrichtung werden."
Johann Kneihs (Radio Österreich 1) zum [dunkelbunt] Wohnzimmerkonzert #1 mit Otto Lechner
______________________________________________________________
☛ Karten:
Ausschließlich via Vorverkauf – keine Abendkasse!
Ticket-Link: http://bit.ly/Lechner_VVK
Reservierungen: 0650-92 50 869
☛ Programm: 
18:00 Einlass 
19:00 Konzertbeginn
– Live Konzert
– Akkorde im Mund – Gewürzverkostung
– Listening Session – Kostprobe aktueller Arbeiten
☛ Line-up:
– Otto Lechner | Akkordeon
– Christiane Beinl | Gesang
– Haider Khan | Tabla, Gesang
– Ulf Lindemann | Klavier, Synthesizer, Electronics
☛ Location:
Dunkelbunt Studio Werkstatt
Darwingasse 3/3,
1020 Wien
0650-92 50 869
Kleine, feine Konzerte mit ausgewählten KünstlerInnen: Am 31. Januar startet die Reihe von Wohnzimmerkonzerten im [dunkelbunt]-Studio, wo wir in entspannter Atmosphäre musizieren, plaudern und Gewürz-Kreationen verkosten werden. 
Die Wohnzimmerkonzerte ermöglichen das konzentrierte Musizieren und Hören unter optimalen technischen Bedingungen. Ganz einfach, ganz ruhig, ganz intensiv konzentriert sich Herr Dunkelbunt auf das Wesentliche und lädt verehrte MusikerInnen dieser Stadt dazu ein, sich auf diese vertrauensvolle Situation einzulassen und diese mit Freunden, Gästen, Fans und stilübergreifend Musikinteressierten zu teilen. 
Wohnzimmerkonzert #1 ist dem Akkordeonisten und Diseur Otto Lechner gewidmet, einem der originellsten und vielseitigsten musikalischen Grenzgänger dieser Zeit. Zugesagt haben weiters: Die Swing-, Jazz- und Folk-Sängerin Christiane Beinl sowie der Sänger und Tabla-Spieler Haider Khan aus Rajasthan. 
☛ presented by.
Dunkelbunt Records
www.dunkelbunt.org 
Transglobal District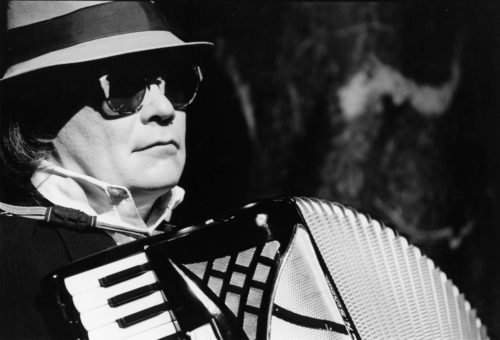 EN
☛ Tickets:
Presale only – No Box Office!
Ticket-Link: http://bit.ly/Lechner_VVK
Reservations: 0650-92 50 869
6 pm Admission
7 pm Start
☛ Program:
– Live Concert
– Chords In My Mouth – Spice tasting
– Listening Session – Current projects
☛ Line-up:
– Otto Lechner | accordion
– Christiane Beinl | voc
– Haider Khan | tabla, voc
– Ulf Lindemann | keys, synthesizer, electronics
☛ Location:
Dunkelbunt Studio Werkstatt
Darwingasse 3/3,
1020, Vienna
0650-92 50 869
Good things come in small packages: On January 31st, a series of Living Room Concerts will start in the [dunkelbunt] Studio, where we will make music, chat and taste spice creations in a relaxed atmosphere.
The Living Room Concerts create a space to play (an to listen to) music under optimal technical conditions. Very simply, very calmly, very intensively, Mr. Dunkelbunt concentrates on the essentials and invites outstanding musicians to get involved and to share the experience with friends, guests, fans and people interested in cross-genre music.
Living Room Concert # 1 is dedicated to accordionist Otto Lechner, one of the most original and versatile artists of the time. Confirmed are: the swing, jazz and folk singer Christiane Beinl and the singer and tabla player Haider Khan from Rajasthan.
☛ presented by.
Dunkelbunt Records
www.dunkelbunt.org 
Transglobal District