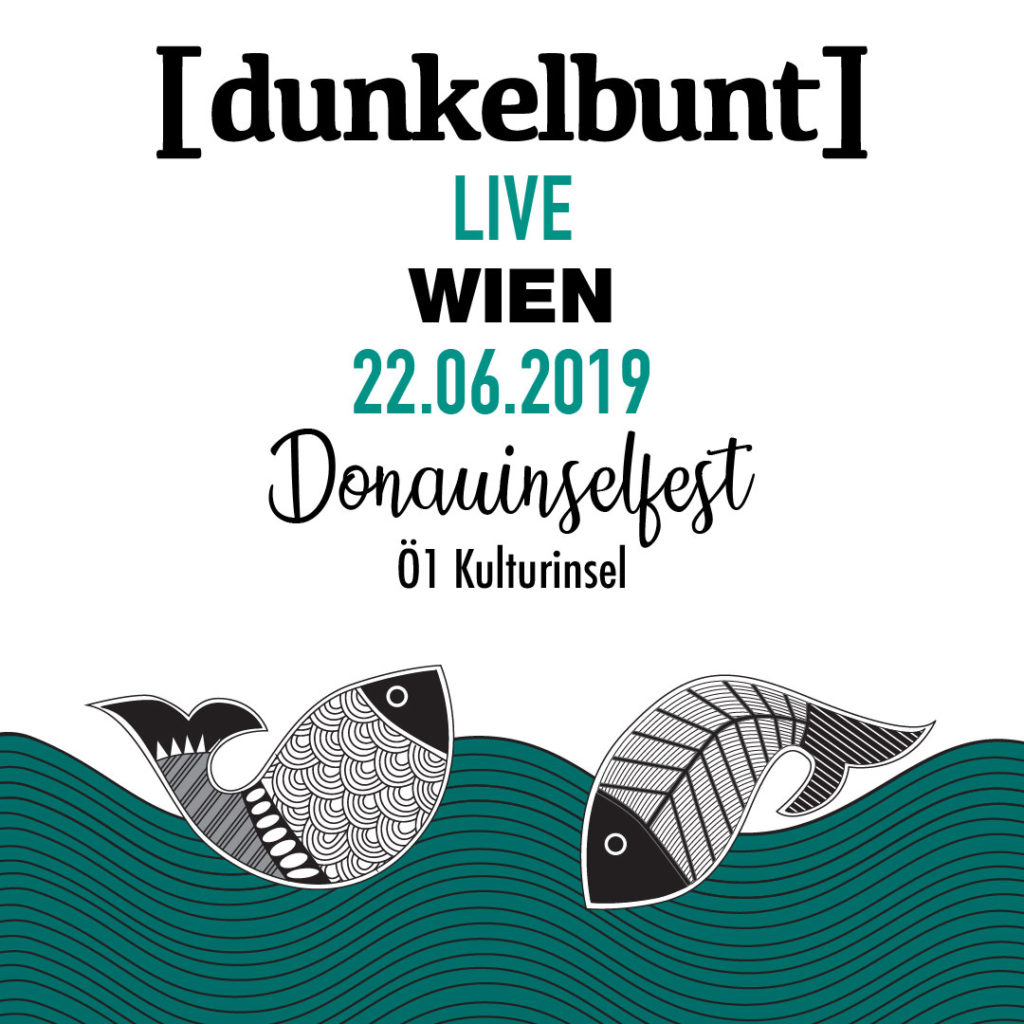 [dunkelbunt] + BAND LIVE in Ö1-Kulturzelt am Donauinselfest!
Samstag, 22. Juni 2019, 10 pm
Ö1 Kulturzelt / Ö1 Kulturinsel am Donauinselfest
(Bühne 13, Nähe Brigittenauer Brücke, 1210 Wien)
> Eintritt frei! <
Explosive Sets, elektronisch-instrumentales Crossover, groovige und eklektische Sounds: Der zurzeit in Wien ansässige Kosmopolit Ulf Lindemann aka [dunkelbunt] verfolgt als DJ, Solist, Producer und Bandleader eine genuin transglobale Agenda und zählt seit über 15 Jahren zu Europas innovativen Protagonisten der Electronik – und Weltmusik-Szene.
15 Sprachen auf der Bühne, transglobale Soundästhetik aus, Oriental und Okzidental verschmelzen mit elektronischen Beats zu einem ebenso intelligenten wie energetischen Mix und garantieren ein temperamentvolles und sehr tanzbares Live-Erlebnis!
Links:
⇒ Homepage Ö1
⇒ Homepage DIF
⇒ Facebook-Event
⇒ Location / Map (DL)
+ + +
[dunkelbunt] + BAND LIVE @ Ö1-Kulturzelt Donauinselfest!
June 22th 2019, 10 pm
Ö1 Kulturzelt / Ö1 Kulturinsel @ Donauinselfest (Danube Island Festival)
(Stage 13, near Brigittenauer Bridge, 1210 Vienna)
> Admission: free! <
Explosive sets, electronic-instrumental crossover, funky and eclectic sounds: The worldly cosmopolitan living in Vienna, Ulf Lindemann aka [dunkelbunt] who as DJ, soloist, producer and bandleader has set out a genuinely transglobal musical agenda and for over 15 years has been one of Europe's most innovative leaders of the electronic and world music scenes.
15 languages on stage, transglobal sounds from oriental to western merge with electronic beats to form an intelligent and energetic mix and guarantee a passionate live experience!
Links:
⇒ Homepage Ö1
⇒ Homepage DIF
⇒ Facebook-Event
⇒ Location / Map (DL)
+ + +