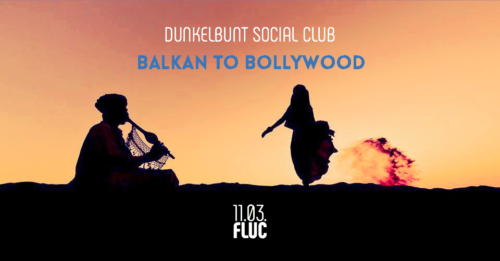 Balkan to Bollywood • Dunkelbunt Social Club 11.03.
The Dunkelbunt Social Club community is a loose scene of international musicians, DJs, club pros, soundscapers, radio makers, label gurus. They all have one thing in common: They live in the permanent adrenaline of club culture, and they mix the ethnic music of their forefathers with all kinds of crazy current vibes. These Stage Compañeros meet during the Dunkelbunt Social Clubnights which is everything at once: world trip and friendship document, peace demo, groove selection and dream space.
Melt down, melt in – come in and rave!
FLUC (upstairs)
11.03.2023 | 9 p.m.
Entry 7 €
DJ's
Dunkelbunt
Sid Data
Jimmy Rosas