♦ I am pleased to assist you in all aspects of the promotion – media work classic + social media + radio in the areas of local / regional / national. Your goal is also our goal!
Chris Zintzen, mail: chris [at] dunkelbunt [dot] org
Press kit and extras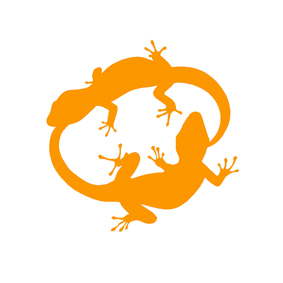 To promote your event, we provide you with extensive press materials – text, photographs, audio and video.
We ensure that the event is placed on relevant event portals, we contact local and national media and we promote the event on our social media channels (fb, instagram, twitter).
In addition, we take care of sweepstakes and of pre-sale arrangements plus we produce individual video-teasers on request: Let us know how we may support your event to the best of our ability!
A. Promo Materials | Concert
A1. Text
– Press Texts Band / Solo / DJ (D / EN)
A.2. Audio
– We provide you with audio material: [dunkelbunt] tracks (downloads, links)
– We provide you with [dunkelbunt] DJ mixes
A.3. Visuals
– We provide you with individual graphics and photos in various formats (high res & social media)
– We provide you with concert-specific videos for social media, eg. B. "Band Greetings from the Studio" / "Invitation to the Concert"
B. Concert | Announcement
– In the [dunkelbunt] Tourdates Calendar (Website, Songkick, Facebook), incl. pre-sale-links
– By placing the event on regionally and nationally relevant platforms (Resident Advisor, allventsin etc.)
– By means of classical press work (print / radio – local / regional / national)
– Via Ads on Facebook /Instagram with Targets: City, Region, [dunkelbunt]
– Targeted postings in Facebook events (individual concerts and tours)
C. Goodies
– Ticket lotteries @ Social Media (mark friends @ the event, etc)
– Free download of a track (via Bandcamp)
D. Local Promo Support
– Classic press work (print / radio / TV / blogs – local / regional / national): contact acquisition with the help of the organizers, as well as on the basis of own research
Goal: Announcement of the event, airplay of the music with presentation of the music and the event, interview.
Releases 2019
– Exodus Complex, EP 1: Vienna Tapes, Sept. 2019
– Hiroshima Mon Amour (Single),  Aug. 2019
– Modus Operandi (Single), Juli 2019
– Weit Weg (Single), May 2019
– Viens Avec Moi (Single), April 2019
– Cinnamon Girl, All Versions EP, March 2019
– Velavan (Single), February 2019
– Kebab Connection (Trans Danube Mix), January 2019
– – 2019-10-00  | Subject to change without prior notice – –